Sunday Messsages
Our Spiritual Leader-Sheila Gaylord L.U.T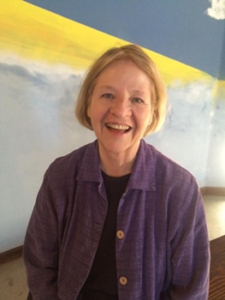 Sheila Rhea Gaylord- Spiritual Leader, L.U.T.(since 1994). Sheila has over 29 years of dedicated attendance and service in Unity. She feels at home in Unity and knows she answered a calling when she became the Spiritual Leader of Unity Pathways Church in Aurora, CO. in 1998. In 2007 Unity Pathways merged with Unity Temple of Denver and in 2010 she became the Spiritual Leader. She wishes for each person to truly discover the power within themselves to shape a life that is worth living. Sheila appreciates being able to serve God in this way and, of course, all those who support this work. Her prayer consciousness has developed into a real gift to others, and she always appreciates prayers and support for Unity Temple of Denver. In her time away from Unity Temple Sheila enjoys spending time with her grandchildren.
Silent Prayer: Sunday -10:00 a.m.
Sunday Service: 11:00 a.m.
Children's Sunday School
during the 11:00 a.m. service.
Unity Temple is affiliated with Unity World Wide Ministries and Unity Institute, headquartered in Unity Village, Missouri.
Unity is the home of the Daily Word,which is the oldest devotional publication in America.

Unity is firmly Bible-based while retaining the right to interpret the Bible metaphysically.
---
Sunday Messages
January 7th:
https://www.facebook.com/UnityTempleOfPracticalChristianity/videos/1891019067878992/
December 31st:
https://www.facebook.com/UnityTempleOfPracticalChristianity/videos/1887513848229514/
December 24th:
https://www.facebook.com/UnityTempleOfPracticalChristianity/videos/1884296998551199/
December 17th:
https://www.facebook.com/UnityTempleOfPracticalChristianity/videos/1881072072207025/
December 10th:                                                                    https://www.facebook.com/UnityTempleOfPracticalChristianity/videos/1877699235877642/